$$$$ - Centurion Center Partners - $$$$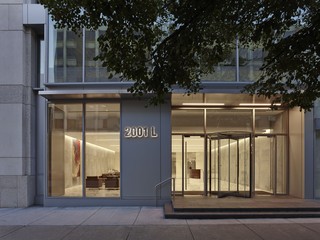 Location:
CBD
Who We Are:
White glove services & sophisticated amenities. Centurion Center is a new professional executive suites operator in Washington, DC. Iconic property that creates a very sophisticated & successful image for our clients.
Why Centurion:
We are building relationships. We are seeking growth in the DC marketplace. We need your attention and your help. We understand and appreciate the relationship. Please Join us…
Become Centurion Partner:
We Need YOU for our Success. We invite you to participate in our Partners Program. In addition to the traditional 10% referral fee, we are offering the following incentives
from Oct to Dec 2016:
# 5% Additional fee for the highest contract.
# $50.00 For each tour you refer to Centurion.
# $500.00 For each closed contract in addition to the above fees.
* Minimum agreement 6 months to qualify.
2001 L Street NW
5th Floor
Washington, DC 20036
View Map
All information in this site is deemed reliable but is not guaranteed and is subject to change